Our Mission
The special feeling from your wedding day stays with you forever, but the memories will eventually fade. Until your wedding video arrives in your inbox.
Suddenly you're surrounded by your friends and family, laughing at everyone's dance moves, and you feel the tears coming as you listen to your vows again. You're reliving one of the best days of your life.
Our approach is simple. We let the day flow organically and allow for spontaneity. We compliment your photographer while capturing the sound and movements of the day. Let your memories live on with wedding cinematics.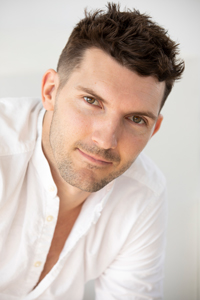 With the ability to move easily from film and television to documentary, Eric has demonstrated his versatility by directing the winning film for Pringles "Unleash Your Inner Xtreme" national contest to producing and editing trailers and special features for Lionsgate motion pictures.
A dual citizen and graduate from the University of California, Santa Barbara, Eric earned his degree in film and media. He made his international documentary debut with Rotary International and continues to work for non-profits worldwide.
Katherine Neto - President
Born in San Francisco to an artistic family, Katherine has bridged her life between the public sector and the entertainment world. Her mother was a gifted author and chef whose work resides in the library of congress and her step-father won Emmy for his work on the movie Tucker.
Katherine began her career in the advertising business and then made her way to the public sector after a family illness required her to move. While working in the public health field Katherine was responsible for producing State and National events for public health outreach, including National Public Health Week at the California State Capitol and Co-chairing the Celebrity Kids Fitness Challenge on the Rose Bowl field.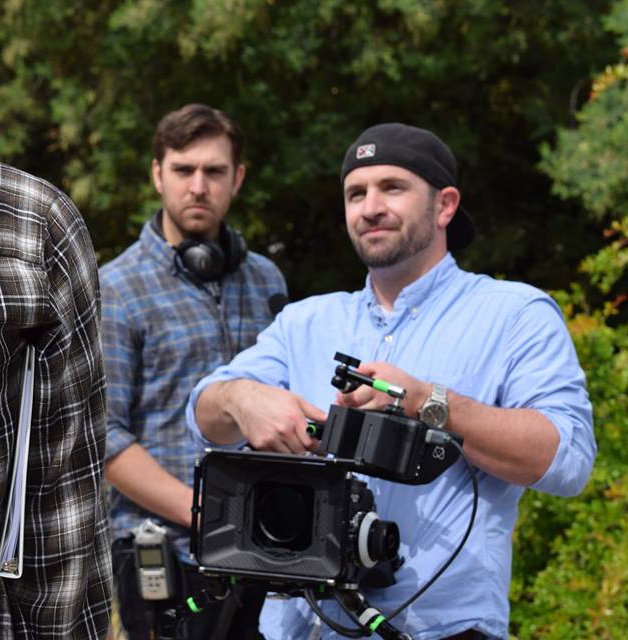 Ben Barber is the owner and operator of
Barber Films, a Sacramento based production company providing high end film, TV, commercial, motion graphics, animation, sound design & mastering services.
Other types of productions include corporate training, sales, and marketing resources. Our professionals are available to help every step of the way from conceptualization, scripting, and shooting, through to post production and publication.
Justin Kniesel - Executive Business Development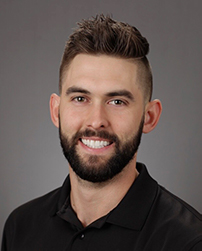 Justin Kniesel is a business leader with a passion for video and technology. His experiences in a family owned corporation have allowed him to not only succeed in business development but also hone a key eye for detail and quality. He has spent the last ten years climbing the corporate ladder to become the youngest GM in the companies history. Justin is now putting his skills and passion of motion picture to good use in cinematography.
Nunzio Bilotti - Digital Marketing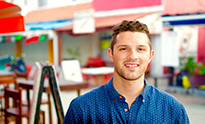 With a background in Advertising & Media, Nunzio has worked to promote and represent brands ranging from Samsung to Crunch Fitness. In all cases, presenting customers and clients with quality visual media is the highest priority. As a wedding cinematographer, he understands capturing a once-in-a-lifetime event is a special privilege, and his gratitude and passion are shown through his work.
David Johnson - Cinematographer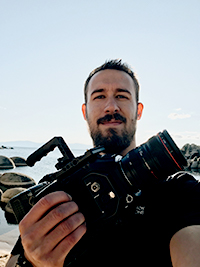 David is a Sacramento based cinematographer, editor, and director. He specializes in documentaries, narrative films, and weddings. David has the expertise to tell powerful stories through connecting with the talent, and capturing them with a unique eye for highly cinematic visuals. He has a passion for working on projects that tell real, emotional, and impactful stories.
Franco Bilotti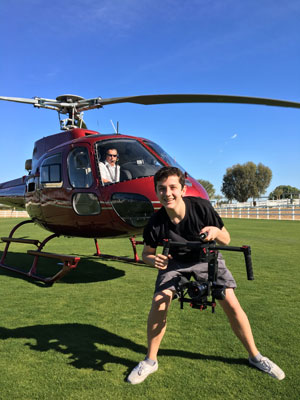 Franco Bilotti is the future of our filmmaking team. He brings an unparalleled knowledge and creativity to his film producing that you cannot teach. Born and raised in Santa Barbara and currently studying film and media at Bishop High School, his entrepreneurial approach and ability to lead others has proven vital as he oversees all film and tv media broadcasting on campus. A protegeé to say the least!